Can holidays be too much of a good thing? Within the last three months of the calendar years, those of us living in North America, have three 'big' holidays – Thanksgiving, Halloween and then Christmas. During my parenting years, we added two birthdays in that same three months!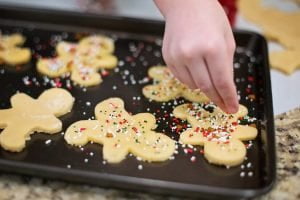 Despite the frigid temperatures, I looked forward to January when we had at least three to four months of respite from happy anticipation!
In the last quarter of the year, we could always count on bellyaches, croup, coughs and colds. Lack of sleep from excitement and late nights/early mornings, rich foods, sweets, exposure to cigarette smoke and parties added up to all night barf-o-rama parties or all night cough spells until the whole house was wide awake and bleary eyed.
I wish I had known then what I know now!
Homeopathy can help!
Here are two remedies today that are must-haves in your kit this holiday season:
Pulsatilla click here.
Coffea – yes! Homeopathic coffee. What are you like after 3, 4 or 5 cups of caffeine? That gives you a good idea of what homeopathic Coffea is all about. Click here.
Have a wonderful next 10 days or so anticipating all the celebrations!
Yours in health and healing,
Donna