Why does conventional medicine leave you searching for more? The begginning of the healing journey
Often it is an illness that first takes you to a conventional medical doctor or specialist. You want to know,
'What is 'wrong' with my body part or my child's immune system (insert your complaint whatever it might be) and what can you give me to make it go away or get better?'
Perhaps a prescription is given and yes, many times the physical symptoms 'go away'. Sometimes medical intervention is lifesaving. This is important to remember. Western conventional medicine excels with emergency medicine. Alternative medicine excels with acute and chronic conditions. Both conventional and alternative or complementary medicine are needed and necessary.
The Symptoms Are Gone – But I Feel Worse and Now I Have Been Diagnosed With…
But often and although the symptoms 'disappear' with a 'conventional prescription', you can be left feeling that the root cause of what has become a chronic problem has not been addressed. The physical symptoms may have disappeared, but you have a nagging feeling that there is 'something more' going on than just an ache or a pain or a condition. You might even begin to ask questions like:
How is it that I have MS (Multiple Sclerosis)?
How is it my thyroid is low/high?
How is it that I am always getting sick?
How is it that I can't carry a pregnancy to full term?
What is wrong with me?
How is it that my body is betraying/attacking me (autoimmune diseases)?
My whole life is affected, and I am restricted in what I can do.
How is it my child continually get ear infections/sore throats or eczema flare-ups? We can't keep giving/taking antibiotics, steroid creams. And now my child has asthma! What is wrong with my child? Will medications be the only way to live the rest of life?'
So begins the inner journey toward healing and wholeness, with the outward appearance of physical symptoms and complaints. Physical symptoms have immediacy to them. They make us pay attention!
Symptoms are neither good nor bad (although they can be painful and debilitating) but symptoms are a way that the invisible Vital Force (Life Energy, Inner Energy, Chi, Prana, Essence, Energy) makes known that energetically, something is out of balance.
Begins with the 'energetic imbalance'
In the inaugural Birth Issue of Homeopathy First Magazine (free when you sign up for the subscription starter kit below) the Organon of Medicine was introduced with Aphorism 9.
Read more on the e-book Slow Medicine: Reflections on Health, Healing and Homeopathy and find out what homeopathy has to offer as a way to move beyond physical symptoms to finding freedom and good health so that you have the energy to do what you were meant to do with the one life you were given…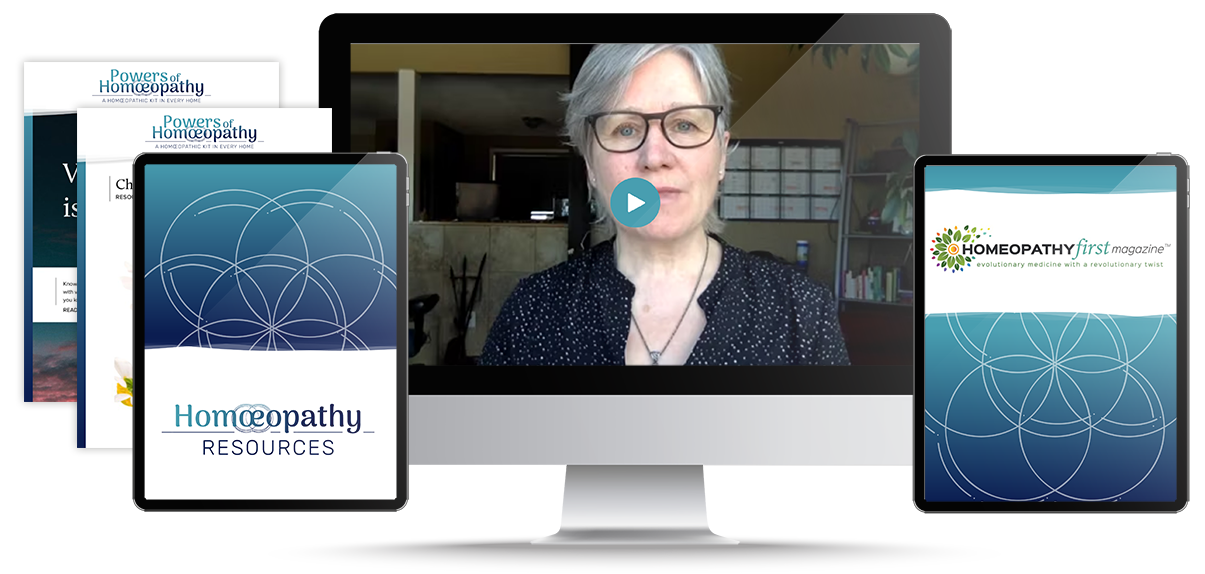 The Homeopathy Starter Kit is a collection of homeopathy courses, a digital magazine, and eBooks focusing to start you on your journey!
Enter your details to download your
FREE Homeopathy Starter Kit today!