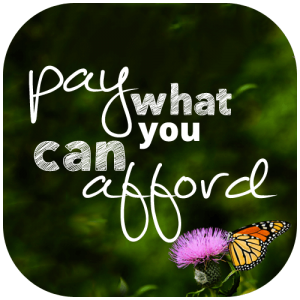 Introducing: Pay What You Can Afford!
I understand that a lot of families dealing with health issues may have financial problems as a result. To ensure that what I teach is accessible to all, I am pleased to offer a Pay What You Can Afford Model.
My promise is that no one will be left out of my courses because of a lack of funds.
If you wish to pay it forward and gift a course to a friend or stranger, you can do that too with gratitude and thanks.