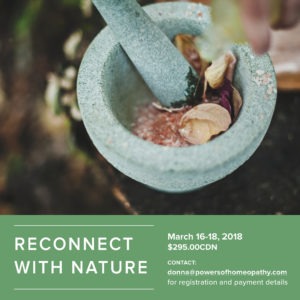 We want to offer you an opportunity to 'listen and reconnect with nature' by attending a Blind Shameeah weekend workshop with friend and colleague, Dr. Roland Guenther (MD Germany), homeopath and keeper of indigenous wisdom.
Have you ever done something you have never done before? And decided to do it last minute before you could change your mind simply because you felt strongly called to respond? Not something you 'should' do but somewhere something deep inside you senses that this experience is for you? You will know the difference between a 'should' or a resonance of 'yes-this is for me' and this is the invitation I am extending to you today. Turn inward so that you can hear the 'yes' this is a fit for me or 'no', this is not a fit for me.
You have this week to reply…short notice I know…but we start Friday evening March 16, 2018 for a weekend of entering into the sacred space of nature. We have a limited number of spots left…maybe one for you?
So what is a Blind Shameeah?
Shameeah
A Shameeah is a sacred ceremony of communicating with nature, the mechanics of which come from homeopathy, the energetics from alchemy and the ceremonial part from the wisdom of indigenous peoples.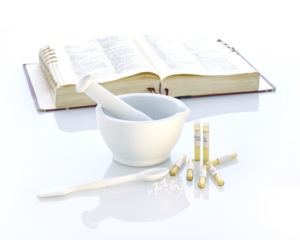 Blind that means that we do not know what substance we are using. It could be any plant, mineral or animal, or even any other energy. In a Shameeah ceremony we rely on our inner senses, our perception of subtle energies in our body, in our emotions, our mind and in our soul. Knowing the origin of the substance that we are dealing with can be very distracting because our mind jumps in, making up stories.
However, in a Shameeah we are the students, we listen to what nature shares with us. So we have to be as quiet as possible in order to hear. Nature does not yell at us. Mostly she just whispers. Not knowing means that our mind can relax in this not-knowing and with less mental interference and more authenticity we can perceive nature's messages.
About Roland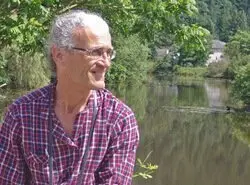 Indigenous Wisdom
In 1992 I connected with Native American medicine people and was swept away by the combination of spirituality, healing work, self growth and the close connection to nature, which the path of the Pipe and the Sweatlodge incorporates. For several years, I lived on a Blackfoot Reserve in Alberta and with the Huichol people in their remote home in the mountains of Mexico. I followed the teachings of the elders, was part of the sacred ceremonies, and learned to communicate with the natural world.
Conventional Medicine and Surgery
For years, I worked as a surgeon and then ran a successful family practice. Being a part of the conventional medical system, I got to know its achievements and discovered its shortcomings.
What disturbed me most was the fact that people were treated from a very mechanical perspective. A problem was fixed rather than a person cured.
Homeopath
I was exposed to homeopathy early in my medical career. I was fascinated by its elegance, its congruency with spiritual teachings, which I already had studied in my late teens, and of course by its powerful efficiency, which I was allowed to witness daily even in severe diseases. For more than twenty years in my family practice, primarily employing homeopathy, I enjoyed the healing journey of my patients. I never got tired of this fulfilling work.
In the last twenty years C4-homeopathy and Shameeah, with its emphasis on the spiritual aspect of healing, has become the major focus of my homeopathic research because of its unsurpassed opportunities for healing and understanding.
How Does It Work?
How we work with the substance is through a combination of indigenous ceremony, homeopathic grinding/diluting of the substance and alchemy. We record our visions/impressions/physical symptoms at every round, share and then learn through being in the substance's resonant field, what medicine is offered. We 'travel' through the grinding process, the physical, emotional, mental fields until we reach a spiritual resolution that the substance offers. You can check out Roland's information here and click the tab Shameeah.
All is Revealed
Saturday night the name of the substance will be revealed. After an evening and a day being in the resonant field of the substance, we will begin to see/experience first hand the themes, patterns and healing messages. Here is what others have said about other Blind Shameeah experiences:
"I have done many Shameeah ceremonies with Roland Guenther, and they have been a huge blessing in my life. For most of my life I, felt painfully disconnected from nature. I could see the trees, plants and animals, but I could not feel them.

I deeply longed for a closer connection to nature. In Shameeah, I finally could find that connection. I am grateful beyond words for that.

Shameeah also helped me on my spiritual journey. As I connected with an aspect of the outer nature, I could also experience an often wounded aspect of my inner nature, and finally make peace with this aspect. In that way, Shameeah has been a major influence on my healing journey. Roland was a skillful and wise guide in the often unknown territory I explored in the Shameeah workshops he led.

Don't miss the opportunity to embark on one of these journeys.

May you benefit from them as much as I did."
Here is a link to some of the Shameeahs Roland has done.
You can also read a previous newsletter about my experience in a Shameeah with Roland here
DETAILS
Cost: 295.00 CDN

Location: 2640 24 St SW, Calgary, AB T2T 5H9 lots of free parking available

Times: Friday March 16, 2018 6-9PM

Saturday March 17, 20189-6PM

Sunday March 18, 20189-2PM

Registration: Contact donna@powersofhomeopathy.com

Email transfer, PayPal, Credit Card (phone 587-228-2060)

What to Bring: Snacks to share, lunch (close to Marda Loop and lots of places to eat out)

Notebook, paper and pens
Yours in health and healing,
Donna
P.S. Still not sure if this is for you and you have questions? Please send us an email:
roland@vancouverislandhomeopathy.com or donna@powersofhomeopathy.com