Hello Everyone!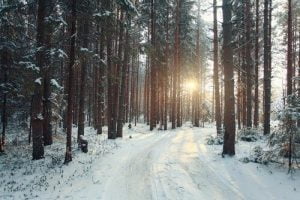 A couple of weeks post time change and setting the clocks back an hour, we find ourselves talking about the shorter daylight hours – heading to work in the dark and returning home in the dark. Add to that the anticipation of the first big snow fall in our northern hemisphere, we could be facing a bleak time.
What was most sobering in our family breakfast conversation recently though, was trying to figure out calendars and commitments so that we could travel to Banff for our annual Christmas brunch! Christmas! Yikes!
Tis the season for possible Yule Blues.
At the risk of being a 'downer' but in the spirit of self-care anticipating seasonal hectic activity and deadlines, I am updating a newsletter that I wrote eleven years ago when I was first entering the world of e-zines, newsletters and what we know of as blogs these days.
The message is still relevant for me. I hope for you too. Today's newsletter is part 1. Guest blogger next week is Jeri Lynne Erickson, writing to you as psychotherapist who lovingly helps many learn their personal meaning of a dark time process moving toward light and love.
Your remedy handout is included as well today. Have a read and simply remember these are some general remedy suggestions. Seeing a homeopath can individualize what you might need, as does an excellent psychotherapist like Jeri Lynne. Homeopathy and a therapy process work very well together.
Countdown to the Return of Light Hours
Officially in 22 days we will pass the shortest day/longest night of the year in the northern part of the hemisphere.
Kids will soon be counting down the days to Christmas in your household but in my world of kids long gone, I count the days until winter solstice arrives and we move minute by minute toward more hours of light.
As I write (in Calgary) it is already turning dark at about 5 PM in the afternoon and we won't see the sun again until tomorrow morning at about 8:00 AM. After midnight the 22nd of December, days will get lighter if only in small increments of minutes. Always does, always will.
But for now, it is the season of long, dark days with only a promise of light to come; an apt description of this newsletter's topic- Yuletide Blues. The blues (aka depression) are not restricted to the winter holiday season but it would seem that Christmas can be a time of great despair despite all the commercial hoopla that would suggest otherwise!
There is hope for treating depression homeopathically. As the light is assuredly returning with the advance of spring, so is there help for depression.
Lessons from Nature
Ten years ago, I found a great website with information about the history of Yuletide and the Winter Solstice. The original website is gone but HERE is a link to another site that explains seasons and tilt of the earth's axis.
We are intimately linked with the cycles of nature and have much to learn from its wisdom. There is hope. There is light. Perhaps it is hard to see though when the movement from dark to light is as subtle as a minute a day.
"The Earth is actually nearer the sun in January than it is in June – by three million miles. What causes the seasons is something completely different. The Earth leans slightly on its axis like a spinning top frozen in one off-kilter position. This planetary pose is what causes all the variety of our climate; all the drama and poetry of our seasons."
Could this possibly be an apt description of depression?
Perhaps we are much closer to the source of light during a depression than we think but is it possible that we are leaning "slightly" in an "off-kilter" position able to only see the dark and not the proximity to light? Is this off-kilter position our "pose" that causes all the drama and poetry of the seasons of our life? Something to ponder as this newsletter explores the issue of depression and all that we have to learn from it.
My first experience with depression was not seasonal but post-partum after the birth of my oldest son. It was a combination of physical/hormonal changes, lack of sleep and a personal identity crisis. Having children forced me to ask the question "If who I am is not what I do, then who am I?"
I definitely did not identify with the role I was cast in as mother! It was a terrible shock! So who did I think I was?
I spent the better part of the long days of light looking to a spiritual director and God for answers. No fooling around with me! I was going to the Top for the big answers!
"What is the meaning of my life?" I silently screamed to a God who likened peace to a child at his mother's breast. God had obviously not nursed a child nor understood the lack of peace that was possible at a mother's breast! At least, that is what my "off-kilter pose" was telling me at the time. It is only now, in retrospect I see that at one of the darkest times of my life, I was closer to the light and answers than I could possibly understand or imagine at the time.
I survived that season of depression, learned more than I can possibly convey here and then moved on to the next cycle of my life and another depression. How's that for hope? My pose or position has greatly changed now and far from seeing depression as a hopeless, helpless place, I see it as a way to move toward light and understanding.
Depression and blues are not easy and when I offer some suggestions here (not just homeopathic remedies), please understand that I am working with brevity not simplistic answers. Remember the small increments of daylight? It is that way in living with depression. Each day and each moment is a small step toward greater understanding and compassion for oneself. Perhaps in this, the lengthening of days, one candle lit for one minute only, can be a reminder that after the darkness, light follows.
Darkness deserves gratitude. It is the alleluia point at which we learn to understand that all growth does not take place in the sunlight. – Joan Chittister, Uncommon Gratitude
Science, Coherence and Spiritual Wisdom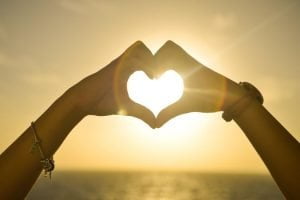 Science is now catching up with spiritual wisdom. Love heals. Science to explain and to reach a conclusion that we suspected all along was the truth. Love heals. We are whole beings. What we think and what we feel is intimately linked with our physical bodies. And yes, there are wonderful ways to interrupt the feedback loop of destructive self-talk when we are stuck in depression.
Homeopathy is one of them. It is a healing art and science that takes in all aspects of the person to individualize a remedy. No two depressions will be exactly the same. There may be symptoms common to depression (fatigue, poor concentration, sleep disorders, weight loss, sadness etc) but it is the uniqueness of the individual that helps the homeopath determine the remedy that is most homeopathic.
"If we begin to get in touch with whatever we feel with some kind of kindness, our protective shells will melt, and we'll find that more areas of our lives are workable. As we learn to have compassion for ourselves, the circle of compassion for others-what and whom we can work with, and how-becomes wider." – Pema Chodron, When Things Fall Apart: Heart Advice for Difficult Times

"…listening creates relationship. We know from science that nothing in the universe exists as an isolated or independent entity.

Everything takes form from relationships, be it subatomic particles sharing energy or ecosystems sharing food. In the web of life, nothing living lives alone. Listening moves us closer; it helps us become more whole, more healthy, more holy. Not listening creates fragmentation, and fragmentation always causes more suffering." Margaret Wheatley, Turning to One Another: Simple Conversations to Restore Hope to the Future.
Here is remedy handout with suggestions for treating depression.
Yours in health, healing and light in the coming darkness,
Donna