Ever have one of those weeks, months, years where it seems like life brings you 'one damn thing after another'?
"Life is just one damn thing after another." ~ Mark Twain
Or Edna St. Vincent Millay's version of the dynamic:
"Life isn't just one damn thing after another…it's the same damn thing over and over and over again."  ~ Edna St. Vincent Millay
I happen to be in the vortex of 'one damn thing after another' and have been slowed down considerably as a result. Eckhart Tolle speaks about this phenomenon in one of his books, likely The Power of Now. I must find my copy and have a look. Seems I have healing/resting time available to me. For now, here is a good quote and message for me from him.
"Accept whatever arises in this moment as if you had chosen it, and your whole life will be miraculously transformed." ~ Eckhart Tolle
To keep it brief but keep you in the loop…I have been in a car accident (rear ended…could have been worse but is worse than I first thought) and we said good-bye to our aging cat. I was able to keep him alive far longer than expected with homeopathic remedies but in the end, he was suffering. I am grateful that our beloved pets can be euthanized.
So as I live in acceptance and wait for the miracles (cheeky smile), I am in the moment, exceptionally grateful for family, friends, and colleagues in my life.
Big shout out to my sister Renee Sanguin who beautifully edited my 5-year-old granddaughter Gracie's vlog last week. And a big thank you to all those who placed orders for bracelets to help feed the homeless. You are keeping her two little hands creating! Gracie was also given a piano this week from a generous adult, so she is one busy little girl who still finds time to play.
And this week, my gratitude to Kathleen Taylor, a homeopath and good friend, who is today's guest blogger. Kathleen has a homeopathic practice in Edmonton, Alberta and writes a monthly newsletter filled with handy tips for using homeopathic remedies. Her newsletter this month is about homeopathic Tissue Salts and she is sharing it with us here today.
Take it away Kathleen!
This information came to mind with the recent hot Alberta weather. Of course, this morning we have some respite with a shower and cooler temps, but nonetheless, this may be of interest if you were suffering in the heat and still would like something to shift your body back to feeling 100%!
As many of you have experienced in my practice, I prescribe tissue salts frequently, to compliment a constitutional remedy or in acute cases where cellular function is compromised – for example in anemia, where allopathic medicines aren't tolerated or working to get the iron levels up again.
Personally, I take the salts that have the 12 cellular components in them – the 12 in 1 salt. Recently I was painting my fence in the heat and humidity – I was exhausted by the end of the day, felt drained and my legs ached. I had two more days of that and then remembered to take the salts — what a difference! I felt revived in my energy. The salts balance the electrolyte function and get the body back on track.
When I was in Africa I had a similar situation with one of the homeopaths I worked with there, when after a long day walking to an outreach clinic and back to town, he was totally exhausted. I gave him some tissue salts and he could feel an improvement within 30 minutes – in my observation he had heat stroke and hadn't drunk near enough water while we were making our way there and back. I was amazed at how I had to keep telling the Africans to DRINK WATER and that such a basic concept was something they weren't familiar with – they ended up drinking the water that I'd carried for my own use!
This is a good argument for sports drinks that have those necessary components, as well (not just sugar and caffeine) – the tissue salts act in the same way, restoring that cellular function and electrolyte balance.
This handout gives more information on tissue salts – the `building blocks' of our cells. As you can see, they are each a remedy in themselves, which is why some homeopaths don't like them – each has an action in the body and some feel they can create havoc within. I find that when taken in moderation, as in three times a week or daily for a week or two when the body is compromised, they are only beneficial. They compliment absorption of mineral supplements as well.
Tissue Salts are available at many health food stores and I am able to order from a supplier if you are unable to find them.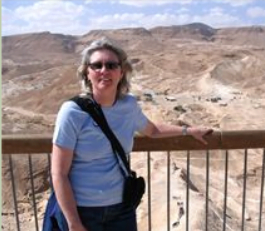 Kathleen Taylor graduated as a psychiatric nurse from Alberta Hospital Ponoka in 1982 and has worked in various settings in psychiatry since that time. In 1990 while living in Australia, Kathleen met a homeopath and within six months was studying homeopathy. In 1994, she graduated from the British Institute of Homeopathy and she has since furthered her formal education with three years study at the Vancouver Academy of Homeopathy and graduated with a DCH (Diploma in Classical Homeopathy) in 2009. Kathleen has also completed the BIH Nutrition and Herbology Course in 1996 and the Grant McEwen Doula Course in April 2003. Kathleen's most recent study has been Bowen Therapy – `I see how this therapy compliments homeopathic treatment in its subtle movements and it can be used to relieve aches and pains on its own or with homeopathics'.
You can ask to join Kathleen's mailing list by sending her an email. You will get some great information!
Thank you, Kathleen!
Additional Resources
An article by Miranda Castro on Cell Salts
Here are some books by David Card to get you started using Tissue Salts:
Facial Diagnosis of Cell Salt Deficiencies — will have you looking at your own face and your loved ones' faces in a new way! He also gives you directions on how to use the cell salts. Very useful…and kind of a fun way to learn the salts.
12 Essential Minerals for Cellular Health: An Introduction to Cell Salts
Yours in health and healing (including mine),
Donna