With the third issue of Homeopathy First Magazine soon to be published (watch for announcements in the next couple of weeks), there is a lot going on in my life. So I am digging around in the archives looking for something to repost. I was originally going to write about Fecal Microbial Transplants (that is the very official sounding name for poop transplants). This is actually a medical procedure being used to cure C difficile, a bacterial infection of the bowel. And believe it or not, some folks are performing their own DIY transplants. Desperate to restore guts back to health, this is the direction that is being taken to help with everything from irritable bowel disease to colitis to Crohn's.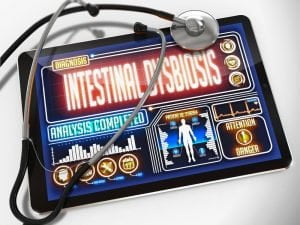 From an article in the Saturday National Post newspaper November 7, 2015:
"Early studies have suggested that with the right stool, we can cure anything from chronic fatigue to autism."
In addition to blood banks collecting blood for transfusion, there are now stool banks collecting poop for transplant. As my grand-daughter Gracie would say, 'Seriously Gramma?' 'Seriously darling.' I reply.
But the article on FMT is for another day. Instead, we are simply going with the gas!
For American friends Thanksgiving weekend has just passed and if roast turkey was on the menu with a side dish of brussel sprouts, this could be a relevant topic!
From three years ago when Gracie was just three, we bring you The Stinky Cheese Toots. Enjoy!
Maybe you can guess by the subject line who my overnight guest might be? And after a bedtime story of "The Stinky Cheese Man" (The Stinky Cheese Man and Other Fairly Stupid Tales by Jon Scieszka), can you guess what the theme of lights out was all about? Toots! If you have a four-year-old yourself or have been near a four-year-old, you are aware of the funny quotient when it comes to 'toots'! I have to credit our granddaughter, Gracie, for today's theme. When I asked, 'What should I write about in today's newsletter?' she quickly replied, 'Stinky Cheese Toots.' (She actually used the 'other' word but the spam filters are a little more sensitive than a four-year-old's sense of propriety.)
To be clear, though, Jon Scieszka's book is not about toots…just smelly cheese. (As a side note, Gracie decided that she did not like the ending for the "Stinky Cheese Man," so we will be rewriting the ending so that it is not quite 'so sad' in her words. Empathy for the stinkiest of characters! God bless four-year-olds.)
Apparently I can take most ideas and run with it when it comes to homeopathy. So today, Gracie and I present the 'just in case' homeopathic remedies that will cover the 'toots.'
Mostly a source of giggles between Gracie and me, I am aware that sometimes the toots can actually be quite painful or even stinky enough that you want to avoid people. Consider newborn infants with gas and colic who cannot find relief. Or consider this scenario… After a festive event like Christmas or Easter with too much rich food, chocolate, sweets, or alcohol, you get the toots that can clear a room! Sometimes you don't even need a festive event; you might just be one of those people who can clear a room with one release. Growing up, we used to have a name for one of the most lethal toots…the SBD…silent but deadly! With brothers and sisters, this was quite a useful weapon but in a boardroom setting, maybe not so much.
And when our boys were quite small, their uncle introduced them to the 'dutch oven.' This little game requires excellent timing, a blanket big enough to cover both adult and child, and a short period of waiting to build suspense. I'll leave it to your imagination as to what happens next. We thought this was a 'family in joke' for years until we watched Alvin and the Chipmunks 2…and yep…a dutch oven scene!
The other message I would like to bring to parents, aunts, uncles, and grandparents today is that life is messy, even a bit stinky at times. As a parent, I struggled to make meals, parent kids, work part-time, keep a clean house, and too many times, I made the mistake of thinking that somehow my life should be more organized a la Good Housekeeping or some version of Canadian Living. Some days – OK, most days if you have small children – life is actually breakfast dishes in the sink, toys on the floor, apple cores on the counter, toaster crumbs everywhere (how does that happen?), markers and papers forgotten on the table, the electronic babysitter blaring in the background while you attempt to get something 'important' done…like a weekly newsletter. Yah…happens to grandmas too!
I am a little more relaxed about the whole scene than when I was as a parent, but I think that has more to do with the fact that sleepovers are a once-a-month event…parents are doing this 24/7! So to all you young parents getting 'important work' done while in the midst of the worst days, whatever they are, just remember that life is stinky and messy and you love your kids and that what is 'really important work' is doing whatever you can when your kids are sick.
As a family, we have just had one of those stinky kind of weeks where life has handed us something quite unexpected, but it's also made us very grateful for good health, homeopathy, family, friends, electronic babysitters like TV and DVD players, the cooperation and skill of doctors – so bring on the apple cores, toast crumbs, scattered toys, and unfinished art work. The stinky mess is minor, even though some days it is overwhelming.
Check out your handout today for the Stinky Cheese Toots Remedies…and giggle whenever you can – even at lights out and dutch oven moments!
Yours in health and healing and toots,
Donna (and Gracie too!)