As most of you readers know, I live in Calgary, Alberta, Canada and if you recall, 3 years ago we had a flood in the downtown core and in the surrounding small towns in southern Alberta. To give you an idea of the extent of just how much water we had, here are a couple of aerial photos:
Many of you will be familiar with the Calgary Stampede — here is a photo from July 2012: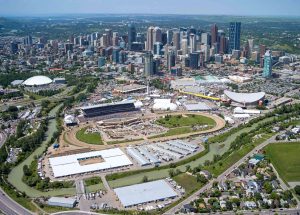 And here are the Stampede Grounds as of June 21, 2013:
FLOOD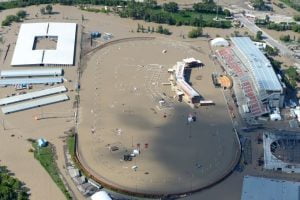 http://o.canada.com/2013/06/22/calgary-floods-before-and-after-photos/
Fast forward to the fire in Fort McMurray this May 2016.
FIRE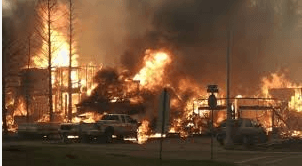 And you have likely seen the TV reports and read in the papers of the devastating fire in Fort McMurray. Beginning this June 2016, families are beginning to return to their homes. For some, there is little left of their homes but nails and ash.
The return to ashes 2016 – Fort McMurray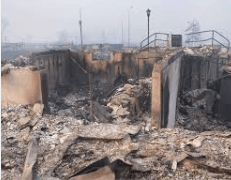 You will hear over and over on the news how Calgarians, Fort Mac-ers, Albertans and Canadians have come together to help each other…real community and cooperation. Everyone is working together with one purpose: to support and help one another get through the crisis and then begin the huge task of cleaning up and rebuilding.
Best Stories
One of the best stories that we heard on the news was from our Mayor, Naheed Nenshi. CNN phoned and asked how the situation was with the emergency shelters, "Any concerns about overcrowding?" To the reporter's surprise, Mayor Nenshi quickly replied how few citizens needed to use the emergency shelters…most were staying with family, friends, and strangers who had opened their homes to families and their pets. Go Calgary! And with the massive evacuation of Fort McMurray? Again, homes were opened up and facilities providing shelter, food and necessities of living to those stranded.
Best story from the Fort Mac fire? WestJet stepped up and helped evacuate people AND their pets. Bravo WestJet!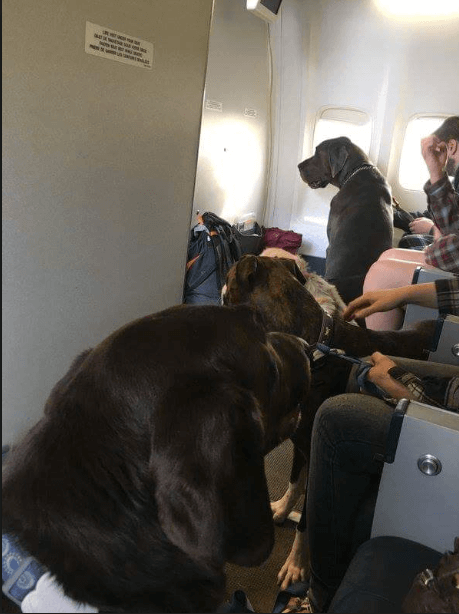 At the time of writing in June 2013, I could hear the emergency helicopters flying overhead and from time to time, the sound of emergency vehicles racing by, sirens wailing. We live on high ground so little has changed in our own personal lives, except that it is difficult to travel from one end of the city to another because so many roads are closed. The Bow River separates north Calgary from the south so roads near the river are still impassable. (Downtown Calgary will likely still be recovering as you read this.)
At the time of writing today in June 2016, safe in my home far away from flames and ash I cannot even begin to imagine what it must be like for those returning to Fort McMurray to begin the cleaning up.
Although my life changed very little with both the flood and the fire, there could be lingering trauma and stress for many folks who were evacuated. These kinds of events can be very stressful and can affect a person's health and well-being.
We cope because we have to, yet the stress continues as the clean up begins. For many there will be worries about loss of home and belongings, whether insurance will cover the damage, lack of sleep…so many worries. Can homeopathy be of help at all?
Yes. Homeopathy can help a great deal.
Please have a look at the remedies that might help as you work through any kind of traumatic stress that undermines the health of you and/or your loved ones.
With a homeopathic remedy, it might even be possible for you to ward off any unwanted illness that can show up post-trauma.
Here's to the remarkable ability of humanity to come together and heal from trauma!
Yours in health and healing,
Donna