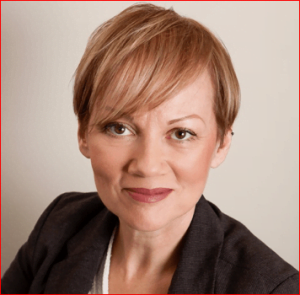 As Donna is off enjoying holiday, guest blogger, Linda Miller, Donna's trusted colleague and friend, is sharing her wealth of wisdom of homeopathy in today's post. Linda Miller is a Classical Homeopath with a busy practice of clients and students in Calgary, Alberta. Linda is a bold spokesperson regarding the right of the individual to choose healthcare for their families and supports many parents of vaccine-free and vaccine-damaged children. In addition, she has vigorous interest in higher education in homeopathy in Calgary spawned the founding of the Western College of Homeopathic Medicine of which Linda Miller is the founding Director.
Learn more about Linda Miller here.
Have you ever asked your homeopath the following question, "Do you have anything in homeopathy for…….(fill in the disease)?" Our answer is something like, "Yes, homeopathy can probably help you with that." We don't consult a fat textbook of diseases and their treatments to answer, and you might not appreciate the word "probably," but let me explain.
200 Years of Clinical Experience
Documented within the covers of hundreds of homeopathic textbooks are the details of how our remedies work, what to use them for, and specifically diagnosed diseases that have been cured over the 200+ years of clinical experience. There is not much that hasn't been or cannot be treated homeopathically. Some of our remedies are newer, but they are all applied by the same principles, sometimes known for specific pathology and sometimes not.
They Don't Want to Know
So, you may ask why conventional medicine doesn't know about these remedies? The answer is that conventional medicine is not looking for medicine that is applied by the Law of Similars, not looking for non-toxic medicine, and not looking for medicine made from naturally-occurring substances because they cannot be patented. Modern medicine is not oriented to treat a person as a whole.
Totality of Symptoms: The Mind and the Body are Not Separate
In homeopathy, we look at the "totality of symptoms," aspects of illness that span the mind and emotions as well as different parts and systems. When we prescribe a remedy by the Law of Similars that is a match to the totality of symptoms, we see improvements across the body and mind, and through various systems in ways expected and, at times unexpected.
The Body Heals
I have seen remedies increase gross and fine motor skills, improve cognitive scores, put Crohn's in remission, reduce violent behavior, improve concentration, bring about the ability to make eye contact, cause asthma to disappear, reduce life-threatening allergies, reduce pain, improve speech and language acquisition, reduce tumors and associated ascites, lift depression, calm anxiety, improve social skills, clear up warts, eczema and acne, stop headaches…the list goes on. I am constantly amazed by how a well-chosen remedy acts in multiple ways in a person, from the inside-out, from the top of the body downward. We know that the body is healing by what happens first and how healing proceeds. Things unexpected will clear up because the body's inherent ability to heal is a strong, holistic natural force when given the right stimulus.
Unexpected Healing
In a recent case, a client told me that he had observed that a cup that used to look brown in color now appeared burgundy. Showing me the cup, I confirmed its burgundy color. In consultation, he had asked for treatment for skin tags! We did not expect healing of his inherited color-blindness. However, I chose the remedy based on a number of factors spanning a number of body systems and his health history. His body chose a change in how he sees color as one of a number of changes since he took the remedy. Predictably, the skin tags remain two months into treatment, because the body heals from the inside-out, the top-down, according to Hering's Law of Cure. This means that the skin tags will clear up toward the end of the healing process with the right persistence of treatment.
Your Treatment is as Unique as You
This is the first case of color-blindness that I have seen respond to homeopathic treatment. Other cases have not, although they have seen improvements in other conditions. That is because just as each one of us is a unique creation, our healing process will also be unique. Another case of skin tags and color-blindness could respond to a completely different treatment. This is one of homeopathy's greatest strengths in a one-size-fits-all world of medicine, and yes, homeopathy can help you in ways you and I can't imagine!