Parents of Grade 5 children in Calgary are receiving the 'dreaded' consent to vaccinate letter for booster shots. Alberta Health Services has teamed up with the public health education system to send out forms for measles, mumps and rubella (MMR vaccine) as well as for Hepatitis B and Diphtheria, Pertussis and Tetanus vaccine. (DPT) That is a lot of vaccines all at once. In addition, HPV is recommended. (Gardasil) At the time of writing this newsletter though, I am not clear if parents of Grade 5 boys in Alberta will be offered the HPV vaccine.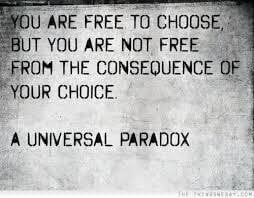 Vaccination is your choice. Please be informed BEFORE you get the 'dreaded letter'. You will have that much more confidence when stating your choice to the public health nurse who is giving the vaccines and your school administration.
Know what to expect if you do decide to vaccinate. What are the risks with vaccination? Do you know? What are the risks of the diseases? Do you know?
Maybe you have been a family who vaccinates but one or more of your family has suffered a vaccine injury and vaccination is no longer an option.
Maybe you are a family who has made the decision to refuse vaccines for your child because of a family history of neurological diseases.
Know what to expect if you decide to be vaccine free.
How Have You Made Your Decision?
Vaccine Free: Now What?, the 12 Week Evergreen E-course was created with this current situation in mind. Be confident in your choice to be vaccine free or whether you choose to vaccinate. Know the diseases. Know the possible complications of each infectious illness (whatever an illness can cause, a vaccine can cause plus a vaccine can also cause other chronic inflammatory reactions) Know the symptoms. Know how you can use homeopathy to help support healing if your child gets an infectious illness. Know when you need medical support.
SAVE TIME
Today's newsletter will give you as much information as I can put together in the hopes that it saves you some time. Put everything in a binder, read it and take it with you to the school meeting or arrange for a meeting with the administration.
For me personally, I weep more for the families struggling with autism. THIS is an epidemic/pandemic and a travesty that needs to be addressed. If 1 in 68 children in North America has autism (1 in 42 boys), then how many kids does that mean in a city of one million, like Calgary? Here are some data & stats to answer that question.
Measles as an Example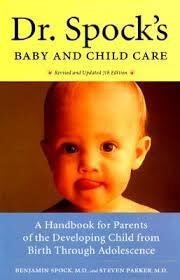 1960's: When Measles, Mumps, Rubella, Chicken Pox was Normal
Measles was a normal part of my childhood. Five kids, one after another came down with measles…my mom turned to Dr. Spock for support. And every mom in the neighborhood knew and anticipated that their kid was likely to come down with measles too. Anticipated and accepted as a normal part of childhood and part of growing up and developing. My siblings and I were part of the group in the 1960's to see the last of the measles outbreaks…at least a couple of years before the vaccine was introduced. We all survived.
What did that mean that we had naturally acquired measles? Life long immunity.
When I vaccinated my boys in the 1980's (being a good mother and good mothers listened to the doctor), I was told that this was immunity for life. It is not. My thirty-something adult male children, who are having children of their own, are not immune to measles or mumps. Vaccines are not immunity. There is no way to determine who is susceptible to measles now and who is not if you are over the age of 15…which is why the big push for MMR vaccination/revaccination (and DPT) in high school.
The Numbers Crunch
Thank you to Dawn Babcock Papple, writer for Everything Birth, who posted a guest blog on VaxTruth. This is for those (not me) who love to number crunch the before measles vaccine and after the vaccine stats. I just get a headache even looking at the graphs. But she does a decent job of the math…I think. You tell me!
Graphs and numbers are handy but do read her blog in its entirety.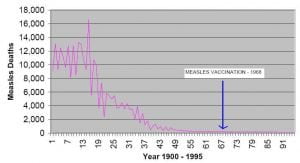 Here is another EXCELLENT blog on herd immunity. Herd immunity is the argument that is presented to support revaccination and vaccination of those who are vaccinated and vaccine free:
WHAT YOU'VE BEEN WAITING FOR…or Get On With It Already
Gettin' Down to the Nitty Gritty of 'Be Prepared': Point Form
Download, print and put in a handy dandy binder:
National Vaccine Information Centre NIVC  and click on the tab 'Ask 8 Before You Vaccinate'. If you have ANY family history of neurological disease, you must consider the next steps very carefully.
Priorix by GlaxoSmithKlein is the MMRvaccine used in Canada. Read the full product monograph. You will find all the constituents listed (includes antibiotics, aborted fetal tissue, sorbitol, hydrolyzed gelatin and more).
Adacel is one of the approved Diphtheria, Pertussis, Tetanus vaccines (dTap). You will have to ask your public health nurse what product is being offered. Find the product monograph here. A simple Google search 'product monograph Adacel' and you will find vaccine shoppe this. In it you will find where they list all the ingredients and adverse reactions.
Good Research
If you only do these first two items, you will be well informed as the contraindications for any vaccine for your child. You will also learn what the adverse effects are.
Better Research
Download, print and put in your growing binder. Take the Adverse Event Form with you and have the nurse fill it out if you are choosing to have your child vaccinated.
Go to Health Canada Vigilance Adverse Reaction Online Database to find out adverse vaccine reactions to the MMR vaccine. Most adverse reactions go unreported so should you decide to have your child vaccinated, it is important that you report any adverse reactions. See item 4, which is the form to take with you to the vaccination. Have the public health nurse or whoever is giving the vaccine fill out the form.
Print out this Adverse Events Form. If your child should have an adverse reaction to the MMR vaccine, you will want this information at the time of vaccination. Looking for the DIN (Drug Information Number), batch number, lot number etc AFTER you child has a reaction will involve way more phone calls. If you thought your time researching before a vaccine was time consuming, simply imagine the time needed after the fact!
Best Research
Download, print and add to your now 2" binder!
Legal Issues
A big shout out to Edda West of Vaccine Choice Canada (formerly Vaccine Risk Awareness Network in Canada)! She has worked for as many years as I have been researching compiling information and resources for Canadian parents (that's 30 years) Do sign up for their regular newsletter and you will be up to date with all information on vaccines and vaccine choice. Here are some to take note of:
Medical Law in Canada. Here is info on exemptions.
Legal Exemption Forms Canada. Here is some legal exemption forms to take note of.
Ultimate Research
Institute of Medicine Report: Here is research on adverse events associated with childhood vaccines.
It will take some time to plough through but well worth it when you get to the discussion of 'causal relation'. For your reading pleasure, I am including a link to the Measles and Mumps portion of the report!
And that's almost enough for this week!
Warning: A Common Adverse Reaction to MMR (Rubella component) in Teenage Girls
Before signing off though, here are some adverse reactions to be aware of with the MMR vaccine, especially the Rubella component if you are a female teen. Be sure to report if you experience this possible side effect. This information is from the Centre for Disease Control. The whole document is worth reading.
"Joint symptoms are associated with the rubella component of MMR. Among susceptible persons who receive rubella vaccine, arthralgia and transient arthritis occur more frequently among adults than among children and more frequently among postpubertal females than among males. Acute arthralgia or arthritis are rare among children who receive RA 27/3 vaccine (187). By contrast, arthralgia develops among approximately 25% of susceptible postpubertal females after RA 27/3 vaccination and approximately 10% have acute arthritis-like signs and symptoms (188,189). Although rare reports of transient peripheral neuritic complaints have occurred, insufficient evidence exists to indicate a causal relation between RA 27/3 vaccine and peripheral neuropathies (149,190). When acute joint symptoms occur, or when pain and/or paresthesias not associated with joints occur, they generally begin 1-3 weeks after vaccination, persist for 1 day to 3 weeks, and rarely recur. Adults who experienced acute joint symptoms after rubella vaccination usually have not had to disrupt work activities (189,190,191).

A 1991 report by the IOM (this is your number 7 Ultimate Research link) stated that although some data were consistent with a causal relation between RA27/3 rubella vaccine and chronic arthritis among adult women, the evidence was limited in scope and confined to reports from a single institution (149). Several more recently published studies have found no evidence of increased risk for new onset of chronic arthropathies among women vaccinated with RA 27/3 vaccine (192-194)." – Center for Disease Control & Prevention
Read. Be informed. Choose. Oh yeah…bump up your Vitamin A (cod liver oil) and Vitamin C if your child gets measles or if you decide on vaccination.
Yours in health and healing,
Donna
P.S. To friends and readers in the USA and other countries all over the world…please use the numbered steps and source/Google/research the equivalent organizations in your part of the world. I wish I could research that information for every one of you.