Join us for the Holistic Oral Health Summit
July 20-26, 2020
Is your dentist considering how your oral health is affecting your whole body… and vice versa?
One uneducated visit to your dentist can have devastating health consequences — common dental procedures can trigger autoimmune disorders, cancer, heart disease and dementia!
And not only that, 80% of disease symptoms are caused by problems in the mouth.
Oral health is one of the most overlooked health issues in conventional medicine.

Properly (and naturally maintained) it can reduce your disease risks! In fact, it's possible to avoid years of physical pain and disease (and save money!) by learning the truth about conventional dentistry — BEFORE health problems arise.
The Holistic Oral Health Summit is online and FREE!
from July 20-26, 2020
Join me for The Holistic Oral Health Summit, a free and online event!
---
Why Attend the Holistic Oral Health Summit?
Your host, Jonathan Landsman, has gathered the world's top experts to show you the best ways to improve your oral (and overall!) health, prevent and reverse disease symptoms, and save thousands of dollars in unwanted medical expenses.
By attending, you'll learn how to identify, prevent and eliminate the roots of disease.
The Holistic Oral Health Summit will show you:
Links between oral health and chronic disease
Best strategies to treat gum disease
Dangers of root canals and dental toxins
Proper healing strategy for cavitations
The connection between mercury and Alzheimer's
Cancer risks of dental infections
How to choose the right dentist
Oral health building tips
Difference between conventional and biological dentistry
And more!
Join me to gain the best secrets and practical strategies for healing at The Holistic Oral Health Summit, online and free from July 20-26, 2020
Why I am Excited About This Summit?
Once again I am thrilled to be a part of this event. My course Homeopathy for Acute Oral Health Problems eCourse will be offered as a bonus gift when you purchase the Holistic Oral Health Summit.
Testimonial for Homeopathy for Acute Oral Health Problems
"I paid the summit just for your webinars because as a homeopathic dentist I found few information for my practice. Many things you say are just a confirmation for me and I have also learned a few interesting things.
I love the way you explain everything so clear."
Raluca Petrovan - Homeopathic Dentist
ABOUT YOUR BONUS GIFT!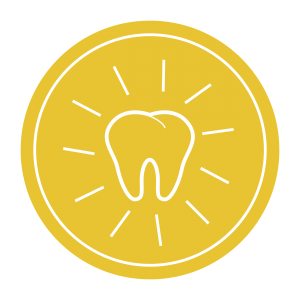 Homeopathy for Acute Oral Health Problems 6-week eCourse...
Good dental health starts in pregnancy and continues through from infancy to childhood and adulthood. Homeopathy offers healing support and prevention at every stage - even when we are faced with dental health challenges.
This course will take you through every stage of dental/oral health and teach you how to use homeopathy in the acute conditions (think teething, cavities, injury, dental work, cold sores, canker sores, anticipatory anxiety, adverse reactions to anesthetic) where there is a beginning, middle and end to the complaint.
For chronic conditions (think cancer, bone cavitations, dry socket, continued pain post root canal) some homeopathic suggestions will be made with the understanding that a homeopath or dentist who uses homeopathy in practice will be consulted. Chronic conditions need the professional support of a trained professional.
---