Homeopathy for Acute Oral Health Problems
To my wonderful community… I have exciting news!
I am part of a new event coming up in March 12-19, 2018 – The Holistic Oral Health Summit!
I've been offered the opportunity once again to contribute to the ideals of spreading the good word of health. If you have teeth and you want to keep them, this is a really great opportunity to think about something that is so important to our lives.
Let's say that you brush and floss regularly; you get your yearly cleaning and check up (maybe more often if you are diligent and have a good dental plan). All good! Your toothsome needs go unnoticed and are but a healthy daily routine. Until it all goes wrong! An injury, stress, an infection in the gums, dental work gone wrong and you are suddenly all about dental health and healing. Even when we are diligent about prevention with our teeth, we can still end up in painful and distressing situations.
Oral health is more than just preventing cavities!
"Early symptoms of many systemic diseases manifest themselves in the oral cavity months or even years before their detection through various medical tests. Many systemic conditions such as diabetes, cardiovascular disease, low-birth-weight complications in pregnancy, and pulmonary disease have been linked to periodontal disease." Perioimplantadvisory
That is why I am thrilled about this Summit. With over 25 experts over 7 days, this is an excellent opportunity to learn the how's and why's of keeping your teeth over your lifetime. Keeping your teeth over a lifetime and learning what your mouth/teeth might be saying about other conditions is well worth your time.
In the Holistic Oral Health Summit you will learn about some extraordinary health connections between your mouth and other organs of the body such as :
Heart disease and oral health. On Day 2 Dr. Thomas Levy will discuss the Roots of Heart Disease.
Root canals – are they safe? On the same Day 2 you can listen to Dr. Robert Kulacz address root canal dangers.
The biome in your mouth. Lots is being talked about with our gut biome but do we really understand what a healthy biome is in the mouth? You will want to check out Dr. Oksana Sawiak, known as the Health Detective. I will be listening to what she has to say on Day 1. Here is a quote from her Blog: "87% of North Americans suffer from some degree of gum infection, be it gingivitis, periodontitis, periodontal pockets, bone loss, loose teeth, or halitosis (bad breath). A significant number of gum infections are caused by parasites, namely Entamoeba Gingivalis (Amoeba) and occasionally Trichomonas Tenax (Trich). "
Cancer. Ty Bollinger, producer of the movie The Truth About Cancer, will speaking about your dental health and the risk of cancer on Day 4.

HOMEOPATHY COURSE FOR DENTAL HEALTH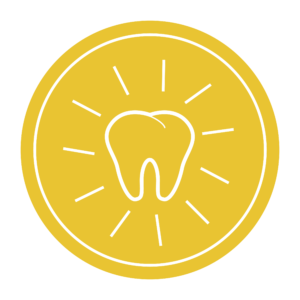 Homeopathy has a significant contribution to make in the prevention and healing support of many conditions, including cancers, that affect our oral health and healing. That is why I am especially committed to participating in this  Holistic Oral Health Summit as a contributor to the Bonus packages. I have created a live online educational course specifically for this summit.
If you register for the free online Holistic Oral Health Summit, you will have access to the series recording packages at a greatly reduced price with the inclusion of many bonuses, my online homeopathy course being one of many.
WHAT is in the FREE BONUS?
Good dental health starts in pregnancy and continues through from infancy to childhood and adulthood. Homeopathy offers healing support and prevention at every stage – even when we are faced with dental health challenges. This course will take you through every stage of dental/oral health and teach you how to use homeopathy in the acute conditions (think teething, cavities, injury, dental work, cold sores, canker sores, anticipatory anxiety, adverse reactions to anesthetic) where there is a beginning, middle and end to the complaint.
For chronic conditions (think cancer, bone cavitations, dry socket, continued pain post root canal) some homeopathic suggestions will be made with the understanding that a homeopath or dentist who uses homeopathy in practice will be consulted. Chronic conditions need the professional support of a trained professional.
Live and online with Donna Powers, Homeopath and Educator – a 6 session course delivered every two weeks, one hour per class on how to safely and successfully use homeopathy for acute oral/dental complaints from pregnancy through birth, childhood and into adulthood. A small sample of what will be offered:
Anxiety
Thrush, candida
Cavities
Mercury removal
Pain management
Cancer and cancer treatment support
Retail value of the course: $395.00 CDN
I am delighted and grateful to be offering a bonus once again for Jonathan Landsman of Natural Health 365 who is your host for the Holistic Oral Health Summit. The first summit I participated in with Jonathan Landsman as a presenter and bonus contributor was the The Immune Defense Summit
You can still access the interviews (mine is The Hidden Value of Fevers), purchase the talks and receive my 12-week Vaccine Free: Now What? course as a bonus.
Join us for the Holistic Oral Health Summit from March 12-19, 2018!
REGISTER NOW and you'll be the first to get more info about it!