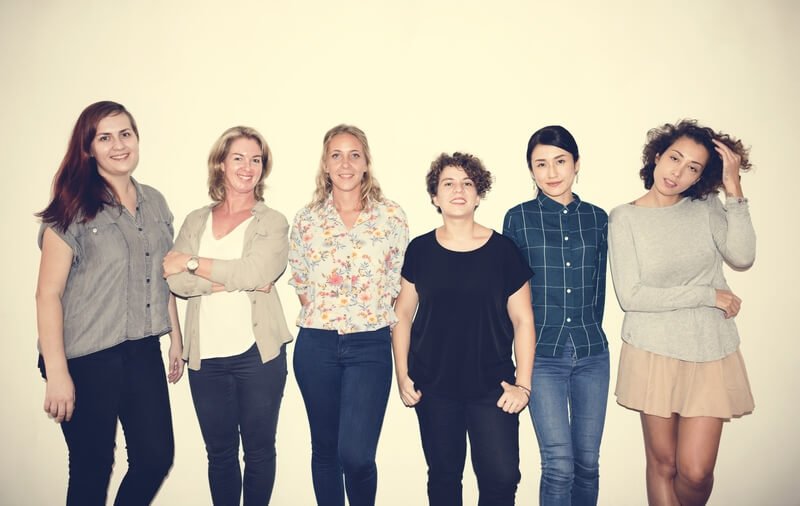 Introducing the Powers of Homeopathy Ambassadorship program!
In this program, we take the enthusiasm and love you already have for homeopathy to help spread the word and get more families on board. The goal is a homeopathic kit in every home and the knowledge of how to use it safely and successfully in acute ailments/injuries at home or when travelling.
I would love to have your help because of who you are, how your love for homeopathy shines in the world and how you continually share homeopathy with family/friends.
Are you a potential Ambassador for Homeopathy?
The answer is YES! If you are someone who...
Loves homeopathy, uses homeopathy at home for acute ailments, tells people about homeopathy,
Is a lifelong learner of homeopathy
Knows the benefits of homeopathy – you likely have some great stories of rapid healing with homeopathy!
Is on Social Media and happy to share what you know and learn about homeopathy
Has studied informally or formally
Wants to be on a team of like-minded folks who are ready and willing to promote a homoeopathic kit in every home with the knowledge of how to use homeopathic remedies safely and successfully.
Has supported my work by taking classes
Has seen me for consults or sent referrals
What is involved?
Share a post to at least one another FB group 1 x per week with mention of new courses that I will be offering, existing evergreen courses and announce new issues of the magazine (I am moving to a monthly edition, lower price, content shorter and in keeping with the mission of a homeopathic kit in every home and the knowledge of how to use it). No worries about what to write on social media. We will do that for you and make every attempt to keep it easy and simple for you. It will be a matter of sharing the content on your FB groups, Instagram and/or Twitter.
Check the VFNW and/or the Just the Remedies Facebook forum 3 x per week, help keep the community engaged (which you already do lots of!) and keep us informed on what parents want re: courses, articles, information, research, assistance with acute illnesses and outbreaks. Sometimes I take holidays too and for those of you with experience with homeopathy, you will have the opportunity to moderate the group/s.
Help connect me with strategic partners and opportunities.
Help direct the magazine content – what do parents want/need and have time to read, watch or listen to… this is a multi-media online magazine. Keep me informed on the pulse of family life.
Meetings about once a month unless there is a new project underway where I could use some mutual support. These meetings will be by Skype or Zoom.
What do you receive?
50% off all future courses.
The power to make a difference with parents using homeopathy.
50% discount for a yearly magazine subscription (this model is likely changing very soon but there will be a significant discount).
A page featuring you on the Powers of Homeopathy website, introducing you as an Ambassador of homeopathy – you can answer a questionnaire and let visitors to the site know what kind of work you do and any courses that you might offer as well. This is all about collaboration and keeping our world in good health!
Is this right for you?
Think about this and see if this is a fit for you. It might be a great fit… maybe now, maybe later. Search your heart.
Have a look below at the Powers of Homeopathy Ambassadors. Maybe someone you know is there! And maybe you can be there too.
If you are interested, send me an email to info at powersofhomeopathy.com and we can set up a time to talk further.
Thanks so much for all the love and support already given,
Donna
Introducing our ambassadors...
I am pleased to introduce the wonderful people of the ambassador program, you can click through to see their full interviews and read more about their families, motivations and experiences.
Q: What does being an ambassador mean to you?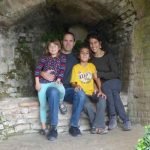 "For epidemics, homeopathy can help so much with its 200 years of history to support the claims. I want everyone to know about homeopathy. That is why I am an Ambassador!"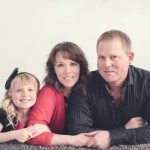 "Giving insight into our home. What we as parents need from homeopaths. Support, education, practice. To help the homeopaths know what we need and how they can help us be a success. Brainstorming so we can be a part of the success of Donna. She's so accomplished already but to be able to see her succeed in her element of teaching and education is so satisfying."
"Honoured to be a part of a secret team of "vigilantes" who want to help heal a world that is sadly educated and saturated in fear with such a narrow view of what can be used during illness. I feel willing to share remedies more, even talking about options with people who I know are possibly closed minded to "alternate medicine".
I feel I am part of an ancient healing art and I am grateful for the experience. I am actually looking at it as a way to expand my future and perhaps become a practitioner 🙂 Thank you for the years of inspiration Donna!"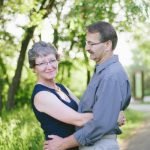 "I have seen many people gain amazing recovery from a potentially devastating diagnosis and they just carry on, like that was the only thing that homeopathy could ever do for them and they go right back to their old ways of addressing what ails them."
.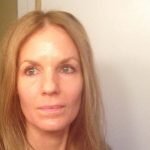 "The most exciting contribution that I've seen homeopathy make is that you do get a healing. It's not just to help people cope with illness but an actual healing does take place to body, mind and soul. For me I had a noisy mind, lots of anxiety and with homeopathy I made changes that led to more contented and peaceful mind, a healthier mind which led to a more health everywhere – work and home."